Blog For Free!
Archives
Home
2010 July
2010 June
2010 May
2010 January
2009 December
2009 October
2009 September
2009 August
2009 July
2009 June
2009 May
2009 April
2009 March
2009 February
2009 January
2008 December
2008 November
2008 August
2008 July
2008 June
2008 May
2008 March
2008 February
2007 December
2007 November
2007 October
2007 September
2007 August
2007 July
2007 June
2007 May
2007 March
2007 February
2007 January
2006 December
2006 November
2006 October
2006 September
2006 August
2006 July
2006 June
2006 May
2006 April
2006 March
2006 February
2006 January
2005 December
2005 November
2005 October
2005 September
My Links
I
H.i.p.p.o Tales
Eva Tang
Bright Lights Ahead
World of Froud
Hana Yori Dango Fan
Clouds
DVD Compare
Orisinal : Games
tBlog
My Profile
Send tMail
My tFriends
My Images
Sponsored
Create a Blog!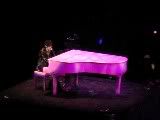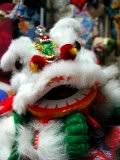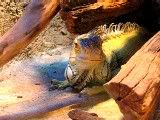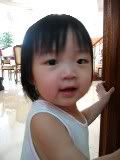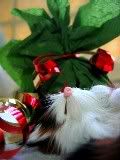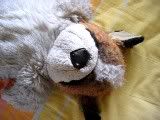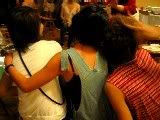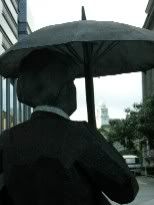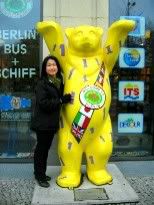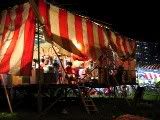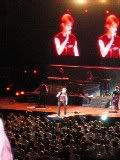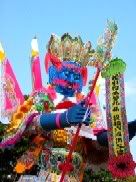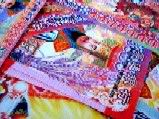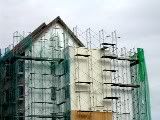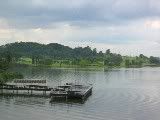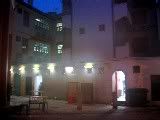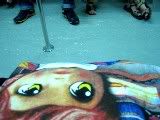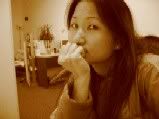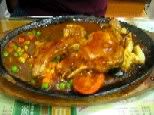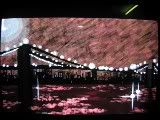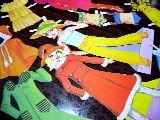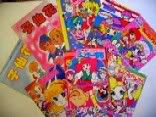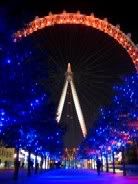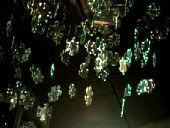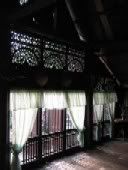 Recent Floods Sparked Anger
07.23.10 (5:23 am) [edit]
Caught this advertisement at the bus stop on the way to work today. I wondered is there one about the recent floods out there? Message likely to read "Apology - For damn 'Serious' Conditions only. Know What to expect."
Just below the message seated our Environment Minister with his feet up on the high bench in his brand new shiny shoes from the dirty flood with a nearly fully submerged car roof in sight & a naked manequin floating pass. In his hands is a book titled "Excuses". Standing beside him is a panicking commoner with the flood already up to his shoulder & is asking "Is this when I need to buy a sampan (Chinese wooden boat) ?
http://method86.wordpress.com/2010/06/16/flood-at-orchard-road/
Since the 16th Jun 'spectacular' flood first sighted in Orchard, shocking the nation, making it the worst hit in over 20 years. (Try Imagine New York City being flooded > the shock only) , many more floods came after & even into the residential neighourhood around Singapore. I had a flooded zone near my house too just last week!
http://www.temasekreview.com/2010/07/20/environment-minister-yaacob-ibrahim-learnt-that-floods-are-caused-by-intense-storms/
In a press statement released after, the Public Utilities Board (PUB) was quick to point out that the intense rainfall & debris in the drainage system were the reason for floods along the popular shopping district, Orchard Road. Just when the debris were cleared & shops trying to restore back to business, another flood occurred again. PUB switched their official explanation to the inability of the Stamford Canal to withstand the capacity of a heavy downpour. I was pretty disappointed by the way the authorities were handling things. It seemed that they were quick to blame whatever they could find instead of making a serious check & investigation.
http://yoursdp.org/index.php/news/singapore/3873-keeping-spore-flood-free-not-worth-it-but-losing-140-b-is
I wish more consideration & thoughts were given when they were building intensely & enlarging this urban jungle. Our former senior Prime Minister, Lee Kuan Yew was quote saying,
"There is a limited amount of space that you can dig underground, limited amount of space that you can have run-offs for canals," Lee noted.
"Whatever we do when we get extraordinary rains like we had recently, no amount of engineering can prevent flooding... unless you want to lose half the roads and have canals." -- AFP
But I think it's a serious call from Nature. What exactly are we doing to our environment? We need to stop & listen.
Love Is Many Splendid Colors...
06.09.10 (11:37 pm) [edit]
I am beginning to think I'm too good at it. Putting love out of sight in life after an ultimate singlely heartbreak. Or I could say I am having priorities for other life interests on a positive note. But my mum being a conservative Asian, kept bugging me to settle down like the top number one mission to complete before she could declare that her top task as a mother is finally over. At an age old enough to settle down, the fantasy of having a romantic love became dimmer, unlike having a relationship in teens or early 20s. It's like having a shorter courting time window & eventually having the opposite party to assume marriage is the next thing to do. It's such a big reality picture that frequently freaked me out like being rushed into another stage of adulthood I wasn't prepared for. Maybe I would change this mindset if I meet love that could sweep me off my feet one day. That's when I would fall in love... Hopefully I don't have to suffer any internal injuries.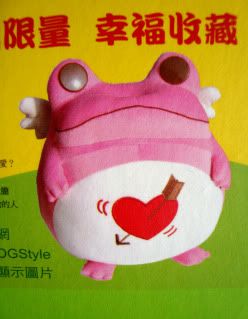 Limited Edition Blissful Collection
Is love destiny or a chance upon opportunity? I'm beginning to wonder. Suddenly it felt like an Alien subject. I felt we are living like in a big fish tank & these are the people you happen to meet. Sound not very romantic I know. I used to think it's destiny like a fairytale told to you as a kid, but reality seems to show otherwise. Imagine you meet someone & it's your take to ask for contact for example, VS someone thinking, "If it's destiny, we will surely meet again" mindsets. Both actions bring about different results. That could be your only chance where both of your paths finally crossed. Maybe some loves are more magical than others. After all, it all boils down to one & another individuals' chemistry with no standard formulas. Hence every love gives a different hue. How beautiful! Maybe when the time ripens, the wall separating my sight from the guy I'm supposed to meet will crumbles. I remembered waking up one morning feeling this stranger's feelings of blissfulness. Wow 6th sense, like a dramatic scene on TV!
And then there are people who you get to know who somehow feel like family, & that arouse your curiosity. It's strange & I asked God one night, "Is this the guy?" To my shock & disappointment, God folded back my blooming emotions instantly in reply. My friend pointed out one has to seek love actively. And we figured out if you keep following the regular routes u take to work, home or other activities, the chance of meeting new people seemed to lessen by more than half. I'm not in the mood to figure all these out. When love happens, it will happens. Some people & memories are hard to forget, I shall leave them at heart. At the moment, I just have to set my focus on a bigger picture. "Mum, would you stop asking me to fly to the moon? Can't u see it's a barren land? Fly me to the Mars instead? At least I could use some imagination.
To Part of the World With A True Heart
06.01.10 (10:47 pm) [edit]
There are people out there crazy over merchandise from movies like Star Wars, Transformers, HellBoy, X-Men, Spiderman & many more. They even got custom-made glass shelves to showcase their proud collection. It still puzzled me why would anyone call one for being childish liking an unknown soft toy. Just because it was a soft toy & not a masculine action figure? I called them being biased. It's like giving a girl the color pink & the boy blue. This "social norm" does irritate me some times. I do know there are guys out there who like pink but are afraid to say so. Let alone wearing a pink shirt.
We shouldn't let the society dictate who we are! I am not afraid of showing my affection for a fake toy dog I got from my father. To me, he was a cool & cute character made in Japan. There are stories yet to be told. And yes I am old enough to settle down. If liking a toy is childish, then I dunno what they made out of people doing stuff like Jim Henson's Sesame Street?

If I'm not doing video editing, I may even consider working as a puppeteer. To be able to work in movies like Jim Henson's "Labyrinth" would be a die-hard dream for me. Even Sesame Street is cute which I adored since I was a kid. I may even consider working in a zoo, working with animals. Finally choose a nature location to retire end of my life. Maybe I should just pack up my bags & go. With our busy lifes, we have forgotten to cultivate & nurture a precious thing called courage. As we get older, it just gets thinner.

Lately I felt retiring but I am still hopeful that our TV & Film industry would pick up & bloom like the industry in Korea. We need good & strong content. We need to create more jobs; we need to nurture talents. We need strong & positive energy in the industry. Time to time, I wondered would I get to see that happened one day. Maybe end of the journey, I'm the first one to quit. I was asked before why do I care. If you are in it, will u care? I remembered watching with admiration at white haired winning editor going on stage at the Oscar Film Award ceremony. Ok so far, I haven't meet such elderly video or film editor here. For us, I felt eventually a lot of people might quits.

I know we have the ability to make paradise here. We do have talents here but first we must know how to prevent them from leaving & those remain not to be jaded. We need more funding & government plays a very vital role as well. In a country where it isn't as democratic as it seemed, the revolution will take many hands & hearts to make it happened. And the film & TV industry is just a small fraction in the whole sector. At the moment, everything is just a mirage in the desert.
Anticipation
05.18.10 (7:47 am) [edit]
I wonder how it looks like...
I have yet seen its face...
I only got the name yesterday...
With little time in hands,
I wondered from song to song,
imagining its face...
How does it looks like?
I couldn't wait to find out.
We should be meeting soon...
I just have to hurry over... I couldn't wait to find out...
6 of them altogether...
I wonder again how we will fare together...
I was only given the name yesterday...
"An Animal Saved My Life"
Premieres 24th May Mondays 1030pm on Ch8
;D
If u care to stop & look up...
01.31.10 (3:31 am) [edit]
A kite was dancing in the evening breeze today, as the sun begun to shed its glow with an orange evening gown. As usual, she was always in a fickle mind. I smiled & walked on. ;D
Marley & Me or Me & My Wife Jenny?!!!
01.12.10 (6:43 pm) [edit]
I could picture John Grogan (the author for his book: Marley & Me) vomited blood after seeing the film "Marley & Me" & worse maybe even with a life threatening heartbreak. Where on earth was the film based on his book? It was easy to doubt whether its screenplay writers - Scott Frank & Don Roos & the film director - David Frankel ever like the book, or was this simply a job to profit on the popularity of one of the best selling books internationally. I didn't see this coming. I watched with horror as the film unfolded on my TV screen & calmly seated myself throughout the painful 116 minutes for a fair trial on the film. If you have not read the book nor seen the film, allow me to provide a quick synopsis:
Journalist John Grogan, shared his real experience of his Labrador retriever named Marley, which he adopted from puppy with his wife Jenny. Expelled from obedience school, Marley soon earned the title the 'World's Worst Dog' due to his abnormal hyper energy & destruction as he grew up. Being there at the couple's highs & lows in life, the couple soon learnt unconditional love comes in different forms.
The film destroyed the whole beauty of the book & I wondered why on earth did they change the details of the story. Yes, animals are tough subject to film, but according to the director, he had mentioned in his interview that dogs are the easiest actors to deal with. The more I didn't understand why the changes took place, which didn't help to make the filming easier, nor did it strengthen the story efficiently. The film wasted about 10 minutes to set up before John wanting to get a dog. For a start, the puppy was NOT a birthday surprise for Jenny. In the book, Jenny was the one who wanted a dog & thought it would be a good practice for them before having a baby. Secondly, it wasn't John who came up the name for the dog but the couple came up the name together after Jenny played Bob Marley's songs after their fight naming the dog. And I could go on with the list for another mile or so. However it wasn't these details that destroyed the story. It was the lack of focus, the lost of the story theme & moments that sent this film to its glory death. The screenwriters & even the director favored the Hollywood actors - Owen Wilson & Jennifer Aniston more on screen & story. Marley sadly took a back seat & at times even off screen. When Marley was finally recalled around 3 quarter into the film, it was far too late. One would wish the film to be over, buried 6 feet under. For me, I was more extreme. I wanted to burn it & banned it from the whole Universe.
The film rushed through the special moments in the book, example the night assault of John's neighbour, Lisa who was stabbed. That was totally unforgivable!!!! John let go of the leash when he rushed outside, however Marley was seen running towards into the darkness. Camera stayed on John comforting Lisa. And Marley led the police to arrest the attacker! In the book, Marley was seen in a fighter's stance, intensely focused on the street protecting them in case the attacker came back. This was a special moment in the book, cos' Marley who had always been so hyper, had never behaved in such manner & he knew the seriousness of the assault.
I remember the book fondly & saw the full circle of life & admired the unconditional love of Marley for his owners that a Man may not even matched up with. I also admired John & Jenny's love & acceptance of whom Marley truly was inside. It was one of the best reads I had on animals. A very special one. The film tried hard to joke & lost the theme totally & didn't earn any sympathy tears for the dog actor in the end. I would say even older films like "Beethoven" fare a better job. I think they should rename the film title as "Me & My Wife Jenny" instead of "Marley & Me"!
U Reminded Me of A Cheerful Sunflower
12.25.09 (6:48 am) [edit]
This Daruma is a reminder of the resilence & determination needed to achieve success. I dunno what wish to write on the back of this Kido Daruma that I received tonight. I have many wishes. Do I have to be specific? Its yellow color does remind me of the beautiful cheerful sunflower like its giver. So let me be more hopeful for tomorrow. People, if there is anything that can make your day more beautiful, Go For It!! (Jeanny U are certainly in my thought tonight.)
Have a Sweet Loving Christmas & A Happy Blissful New 2010 to U Everyone!!!
Hang On
10.26.09 (5:06 am) [edit]
A beautiful meeting it was when chanced upon a good screenplay & seeing it well delivered. So fully absorbed into the story that awakened my heart & my passion. I could followed it & care not where it would lead me to, & death felt nothing in my blood that gushed inside feeling high from replaying the scenes, the music & lines spoken. I would rather die than not doing anything in my life. A day feeling like these didn't come easy, nor does it come frequent. Not that there ain't many good work, but some will strike chords deep inside. I wished there was a path I could follow where it would leads me to my full potential. I have yet find it, & feared if that day would really come. I have brought back my soul & self from my trip this time, but my heart was so saddened by the gloomy scene ahead. I have neither power nor wits to change what lies around me. I asked what more I could do. I was tempted to draw a wild card to see the World lying on the other side, rather than being in the safe comfort zone. I wish I found my full potential & used it all. Yes all of it till my time is up. A script that I wrote was lost close to 10 years ago surfaced again & I was shocked that I was the one who actually wrote that. There are friends who know your sensitivity, but will not specially stretch out their hands to you nor offer a hug. Does that add more steadiness to a heart or independence I do not know. This is life & you have to grow in it. Don't despair for you still have yourself. Let there be light, let there be strength, and let there be courage for all who continue to walk on without turning back. Yes take heart.
Half Moon
09.27.09 (5:27 am) [edit]
It was half moon tonight. I find myself humming to the popular childhood song "Little White Boat". Not known to many, it was originally titled as "Half Moon" & was written & composed by a Korean before it was translated to Chinese & other languages. Glancing up from the bus, the half moon had an added pair of wings due to the light flare that was caused by the glass. It 'flew' away in the middle of the journey, & greeted me in its true earth form when I alighted the bus. The sky was also companied by some pale distant stars, that were paled by the bright city lights, except for one in its bright, fiery glow. Yes I saw you.
The night was drowned in a crowd of intercrossing lengthy conversations that couldn't be subtitled in the coffeeshop. The elderly were working hard serving the drinks & clearing & sorting the finished eaten plates. Even if they were still able & agile, it was a painful sight to behold for their age. I found myself sitting in the smoking zone half way through my meal but was too lazy to move. Someone was busking with a guitar in the street, but I couldn't see where the source was from. All that painful feelings had gone. I didn't confronted the source, but my feelings. A lot of things could happened in a span of 4 years. For example, my grandpa used to stubbornly go to Malaysia on his own despite the anxiety & worry he caused to the family. At his dear age of 90 now, his knees could barely walk him far below the HDB block. Anger & pain that were assured & buried like a sleeping volcano, erupted out of the blue with a shout of "I care!" Now I don't. Some bad feelings had to let go.
I still couldn't see a complete me. Like a half moon, yet revolving to its full cycle. Like a jigsaw puzzles scattered in the people around you, there is no complete picture even placed together. Some people make you see a better you. Some people make you want to be a better you. Some people surprise you by discovering the unknown you. Some people bring out the worst in you, making you fear is that really you. Some people make you see a false you. Some people make you see an empty you. What contribute to one's maturity? Does time make one a wiser man? How many more roads & paths does one has to walk to be a better person? I wish I have the answers......
I heard a meaningful quote from a horror drama at work today (Chinese - English translated)
"Spending time with the elderly, is like attending the children. They want more love & concern. The only difference between them is, the children will become stronger as time passed, but the elderly become weaker."
Time is 'abundant' to a kid for a future lies ahead, but time is 'lesser' for an elderly facing death possibility. Be patience, be kind.
The Silent Farewell
09.19.09 (4:01 am) [edit]
The last of the Lunar 7 month ended with the tick tock of midnight just couple of hours ago. Mum said at the breakfast that our dearly departed relatives were making their way back. I like to think that the deceased were really given a month to come back every Chinese Ghost Festival to visit their love ones. Before I knew it, the ghost month festival had ended. And we had our silent goodbyes. I felt we were looked after during this time.
And this morning, I had a very peaceful dream, and it was so nice & warmth that I refused to get out of the bed. Dreamt of a person I haven't met... It felt like a last 'mail' attention to me...
I failed to complete the task I wanted to complete during this period. So now I am on my own & i will continue on. I hope good things await. After my much delayed archive & transferring, Dad finally has his computer & I hope he will make full use of it. I still have some purchases to make & computer mouse ended top on my list as I wrote this.
I felt the need to mark this day. Silently i bid my goodbye, with the last of my empty promises. Night is filled with the croaking toads after the rain. Then they stopped. My mind still went on croaking low low low. Then they came back on again......
Buzzing Moving Moments
09.06.09 (5:38 am) [edit]
Saw my favorite Chef Eric in tears today. Although that was on the LCD screen, but he continued to impress me. Buzzing Cashier is a reality TV show where the hosts help stall owners to save their poor food business through engaging different cuisine chefs needed for that particular business & to give training to the stall owners. There were many memorable & at times really tedious characters, & not to mention why some really deserved to be scolded in the kitchen harshly by the chefs some times. Chef Eric caught my eyes most among the others. For one he was really really loud. He is really powerfully noticeable in the kitchen especially when one made a terrible mistake. Just when one thought he is a fierce character, watch the program on, you will soon realize his outrageous humor & it's hard to ignore his dimple when he laughs. Today I saw a man who tears & expressed himself openly in front of the TV without a single embarrassment, yet still looked so man & that really charmed me in awe despite his age. (He looks about in his 40s.) My friend still teased me whether he is married. Of course he IS! Story for the week after next (14th Sept)was:
A mother was badly burnt by a burning hot pot at work, which fell & boiled injuries down from her thighs onwards, forcing her to quit her stall.
A father's leg was amputated due to diabetics & couldn't tend the stall too.
A son in his 20s, simply quit his job & took over his parents' dessert stall & piling debts. Sincerity tears his eyes to take up the TV challenge, to save their stall. However, he suddenly fell sick & has to be hospitalized for 2 weeks. So the mother has to take over the show despite her painful injuries & learnt from Chef Eric, so that she could teach her son when he is discharged. The moments moved Eric; he was reminded of his mother...
There were many unforgettable & moving characters for the show. This coming Monday (7th Sept), you shall witness a mother who took over the Nasi Lemak Stall (pandan leaves & coconut soaked rice with dishes) from her husband who was diagnoses with diabetics. She only has 2 hours of sleep to prepare all those food needed at the stall. Buzzing Cashier would help her to learn 2 new dishes to replace what she used to sell, so that she could have more time to sleep & take care of her family. My heart went up to her for her enormous display of strength & endurance & still able to keep her smiling face. That made me cried. Host Chuan Yifeng was able to make her break down in tears by asking whether she disguised her emotion with her smile. She told her to let go & cry whenever she is tired & pained. When her husband is asked whether he would marry her again in his next life. He replied, "No." The reason was simply he didn't want her to suffer with him again. Yet she replied she would marry him again. I was deeply saddened by her 10 years son who failed to understand his mother & couldn't give her a needy hand. I hope after the program is aired, he will change & play a thoughtful & supportive role to his family.
Buzzing Cashier Season 2

Every Monday 8pm , Sept 2009

CH 8
Singapore